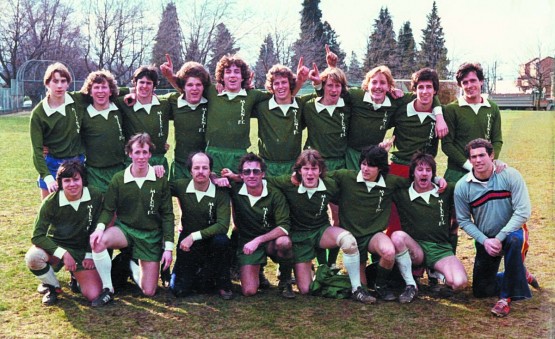 Miloni Food Importers led by Branco Miloni were the club founding sponsors. The original 21 started the first Westside FC team in 1978 under the banner Miloni FC. Once the club had grown to four teams and registered as a non profit society under the name Westside Senior Soccer Society, the A boys carried on the Miloni tradition as Westside "Miloni".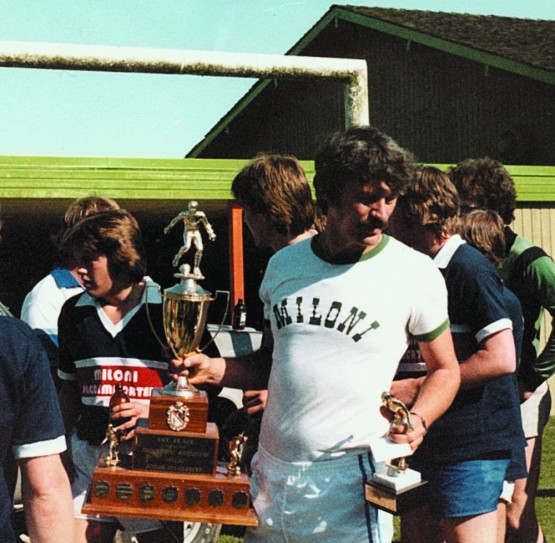 By 1985, the sponsorship relationship with Miloni had run its course, but the new grey and the new blue uniforms had a couple years left in them. They remained the flagship team's uniforms right through the Provincial Cup semifinal of 1989.
For the 1989 BC final, (high risk!) Glen Meikle and Don Johnston unveiled the new WFC red and black jerseys that redefined the club visual identity forever. (The provincial cup win, the club's first ever, earned the team a trip to Newfoundland to compete in the nationals. As the plane taxied out from the gate at the Vancouver airport, on came the overhead PA system, "czzchchkk, this is your pilot, Captain Miloni, speaking, we've got clear skies ahead and a tail wind and we're going to get you there early …"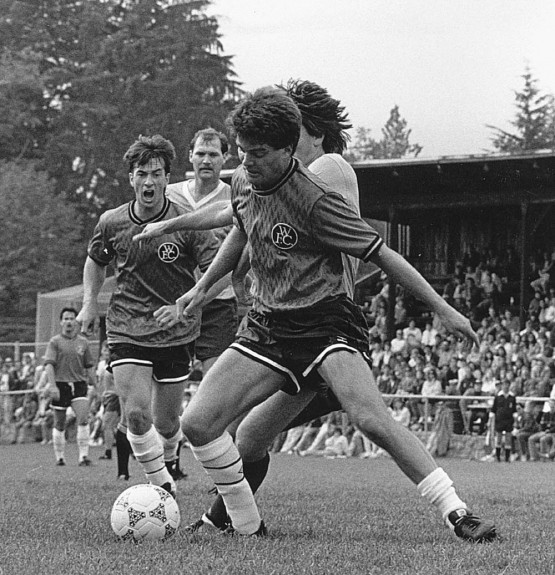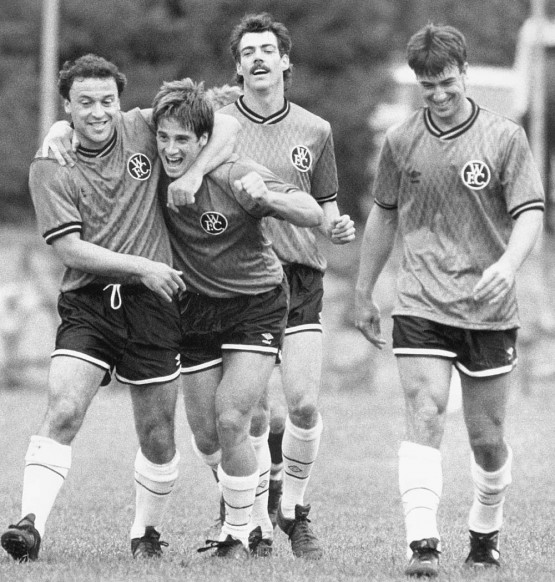 The old Miloni uniforms surfaced once more in Season 16 (1993/94) when Guyle McQuaig,  Glen Kirk and Kim Dunfield founded Westside's first ever masters team, called nothing other than Westside FC Miloni. The Miloni jerseys only lasted another season or two, but the name persevered officially until 2005 when it was finally laid to rest. The "Miloni boys" were expanding to a two masters team squad and agreed it was time to break new ground. The rebranding contest was won by alumnus in abstentia, Bill Johnston, who suggested the Miloni boys rename themselves the Originals … not the A boys, not the B-Men, not the C-Men, but the O-Men.