The Kelli Glass Memorial Soccer Scholarship
Established in 2010 in memory of Westside Football Club founder Kelli Glass and awarded annually to a female graduating grade 12 soccer player enrolled in a full time university or college program who has made a significant contribution to sport in their community by way of playing, coaching, refereeing and/or managing.
Past Winners:
2010: Carlita Branion-Calles
2011: Katrina Persson-Thomas
2012: Kelsey Livingstone
2013: Isabella Munro
2014: Emma Partridge
2015: Grace McRae
Here is the application form with guidelines (pdf) for your reference.
MP-KG Scholarships Application Form
The deadline is May 1st each year.
Saturday May 29, 2010
Westside Football Club Announces the Inaugural 2010 Kelli Glass Memorial Scholarship Winner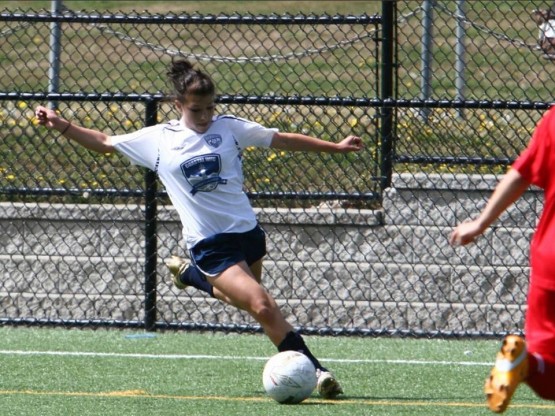 Carlita Branion-Calles stood out for her diligence and natural ability. Her positive attitude took her to great heights on the field, at her school and in her community. She is off to join the U Vic varsity womens soccer team in the fall.