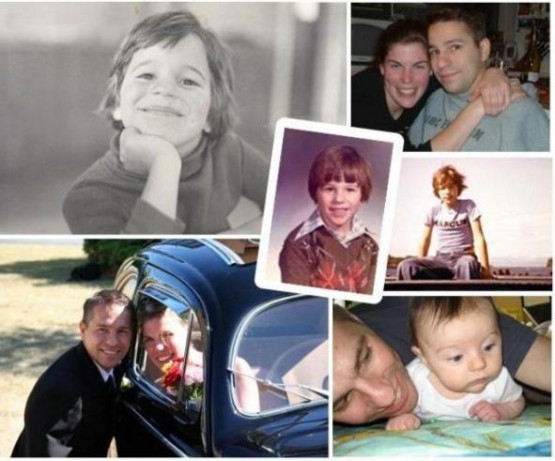 Westside Football Club is still pained by the tragic premature passing in November, 2007 of long-time club builder and goalkeeper Marcus Dressel after a valiant battle with cancer. In 1990 Marcus followed his big brother Rob into the ranks of the Westside Knights as "little Dressel". Over the next 17 years, he played in the nets and sometimes out with the Knights, B-Men, Rangers and O-Men. He laced up for Wild Wild Westside in the UBC Co-Ed league! And he met and married Westside Renegade Kristina Dressel (nee Stuart)! The large club of Westside provided the platform for Marcus to connect his passion for photography with his love of the game. He created a club photographer role and eventually became the de facto league photographer as well through TTP. Make that leagues! Mens and Womens. Westside was also a platform for Marcus' passion for new media. He was the design and content champion who made sure Westside had a living breathing online presence.
The Marcus Dressel Award – "Keeper" of the Year
Established in 2008, in honour of Westside Football Club builder and keeper Marcus Dressel and awarded annually to the member, family or friend who best captures the spirit of Westside through a lens.
The award is a fitting way to commemorate Marcus' unique contribution to Westside Football Club and the Vancouver senior soccer community while recognizing those that have stepped up to move the club forward in Marcus' absence.
The Marcus Dressel Christmas Classic
Every winter the annual Christmas Classic "Rangers vs Strangers" takes place and since 2007 it has been dubbed the Marcus Dressel Christmas Classic.
2010-11 Marcus Dressel Christmas Classic:
Rangers (in white)   3 – 2   Strangers (Originals) in red.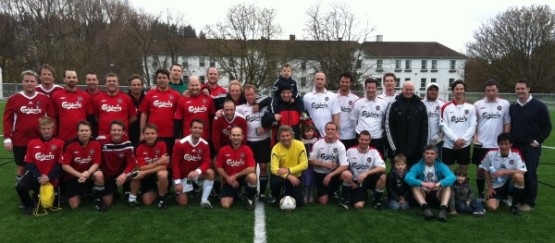 Double D's 2009 Promo Poster: