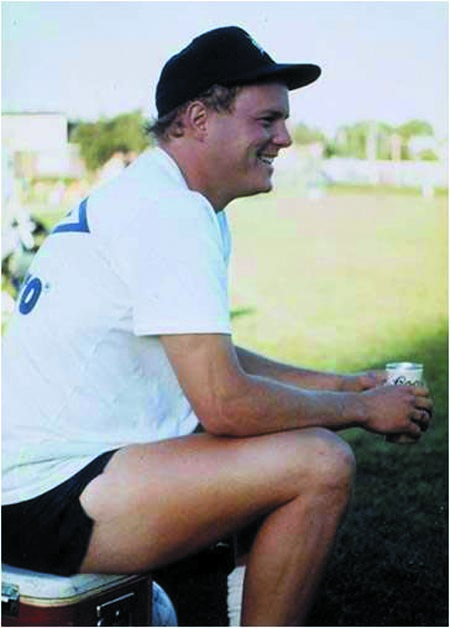 Jay Skelding (the Skel) was a huge part of the Westside FC premier mens team in the early years. On a cold wet day in the fall of 1988, team captain Scotty Andrews took the floor in the changing room from coach Johnston before a big away match to Coquitlam Metro Ford. Jay was not in the changing room for the first time in a long while and Scooter explained that Jay had been diagnosed with testicular cancer and had a great chance of full recovery. With Jay on the sidelines cheering them on, the boys posted their first premiership league first place, in a tie with Vancouver Firefighters FC, but lost the title in a playoff. The boys then went on to their first Imperial Cup final, but lost to West Van in a close one. On to the BCs where Jay was getting fit and starting to dress for games. The boys won their first Provincial Cup. There's Skel fourth from the left in the back with his ever present Detroit Tigers hat.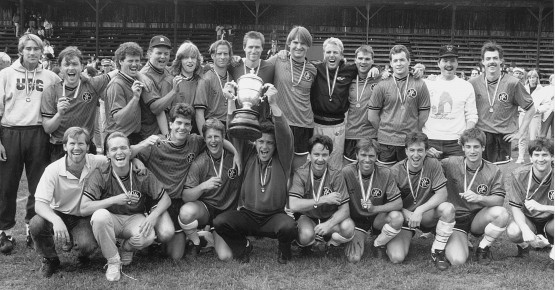 Jay 's condition deterioriated and we lost him in March, 1990.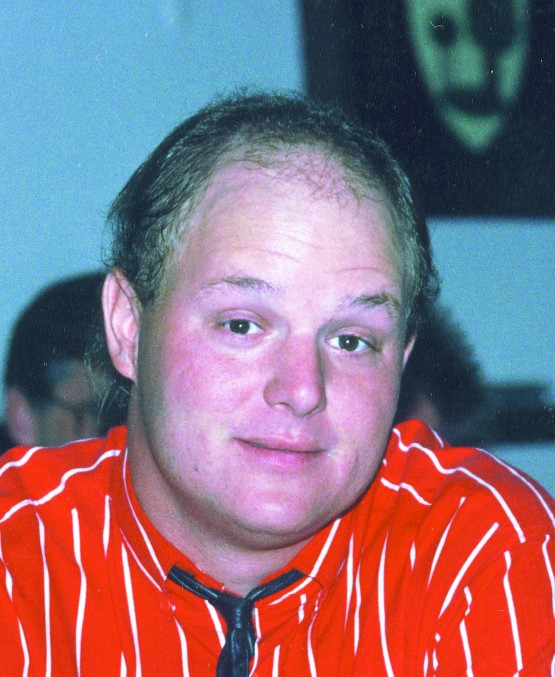 Jay Skelding
January 31st, 1962 – March, 1990
Jay's team, the premier boys, sporting #21 armbands, March 1990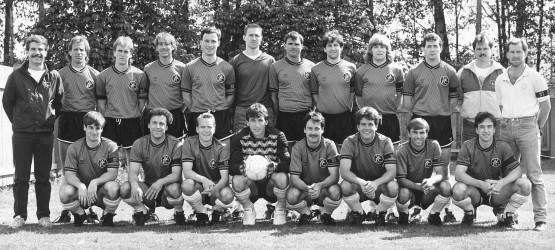 At the springtime 1990 (Season 12) Awards Night, the club retired Jay's #21 and introduced the club's first and most prestigious club-wide award in honour of Jay. The Jay Skelding #21 award is given to the most dedicated and inspirational Westsider, as Jay was to the club during his precious time with us. The award recognizes the tireless club builders, the backbone of the 100% volunteer / non-profit Westside Football Club.
Skel … left handed …, married early …, partial to Old Milwaukee …